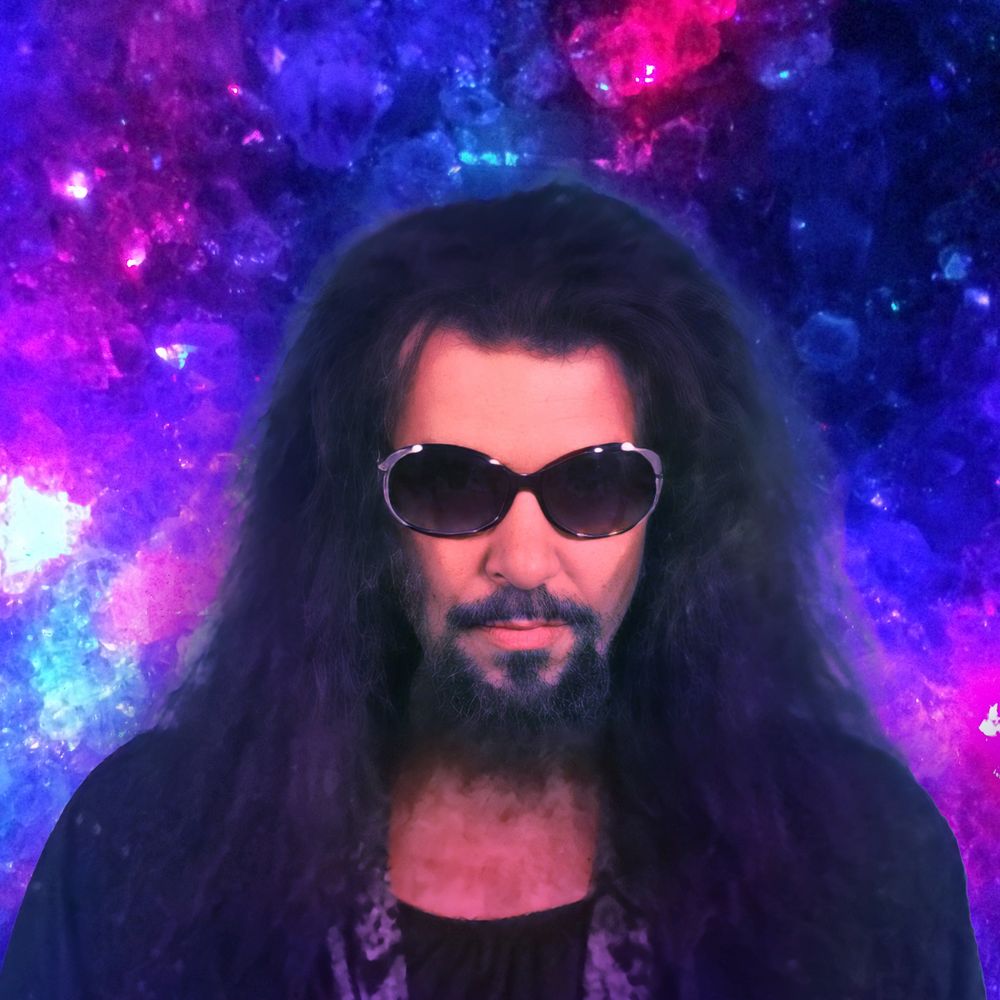 Symphony Triteleia Laxa Bio
Symphony Triteleia Laxa is the musical works of multi-instrumentalist, (guitars, drums, bass, mandocello, toy piano, organ and vocals.)  composer and producer, Mark Dean.
Triteleia Laxa is also a purple flower native to Northern California that grows in the hundreds of thousands on the land where most of the music Mark Dean created and recorded took place to date.
Mark Dean played out live in the California Bay Area at an early age with original music.  He then moved into working as a session player for the various clients of the recording studios he built and operated in his 20s & 30s.  The majority of these were primarily song writers and solo artist who had no band.  Mark played on and/or produced over 500 projects for a wide spectrum of the same throughout the 90s and 2000s.
As an independent, Mark started Amethyst Edge Productions in 2004, releasing its own official work with author, journalist and progressive rock recording artist Tim Morse for the debut CD entitled "Transformation" in 2005.  Tim gave mark generous license as a multi-instrumentalist session performer, cowriter and producer. The album received favorable reviews from journalists and influential musicians in the prog rock community alike. Mark has continued to assist Tim Morse for over 16 years. "Faithscience" in 2012, "Three" in 2018 and reappearing on "The Archaeology Project" in 2020.
2011 saw Mark's first solo release at AEP.  "No Man is an Island" by Mark Dean's Caldera. This work has since been absorbed into the Symphony Triteleia Laxa embodiment. Here, Mark Dean performs all functions from conception to creation. All instrumentation, guitars, drums, bass, piano, organ and vocals as well as engineering, and production.
Hard Rock Heaven describes the music on the album as follows:
"The album defies genre and classification, blending many old and new school metal influences with a smattering of progressive elements and a touch of atmospheric/ethereal tones. … No Man Is An Island is an interesting look into the psyche and musical growth of a performer. Musically diverse and dense, almost "art-rock" at times, the album takes the listener from soft atmospheric passages to intense metal without pretending to be either. As both a musician and songwriter Mark Dean proves himself to be immensely talented. He delivers solid guitar work, intense bass, intricate drums and nicely done. keyboards. … No Man Is An Island is obviously a labor of love by Mark Dean, and while it may not get much in the way of commercial air play or mainstream recognition, it is indeed a fine release. Intense and powerful rock blended with prog elements, strong lyrics and an ever-present sense of melody make this album highly recommended. Artistic expression at its purest …"
In 2020, Mark said farewell to the rooms and walls of the AEP facility in Northern California, relocated to the the Pittsburgh Pennsylvania area and put together his new home and new studio.
2021 marked the 10 year anniversary of "No Man is an Island" by Mark Dean's Caldera.  He is currently working on music for Symphony Triteleia Laxa, including recordings beginning from 2012, and onwards up to the new works being created in 2021 & 2022.